INSCA presents I.RIS: an all-new digital system
INSCA, a specialist in display solutions for the ceramic industry, will be at Cersaie to present I.RIS, Intelligence Revolutionary INSCA System, an innovative, patented, digital, smart system that integrates directly into tile display units.
Aimed at boosting sales in showrooms, it maximises customer engagement and offers a comprehensive purchasing experience. Developed in collaboration with the Systems Engineering and Automation Department of Jaume I University in Spain, I.RIS is designed to be incorporated into display systems for materials, with a view to speeding up customers' purchasing decisions, improving sales teams' efficiency and productivity, and increasing in-store sales.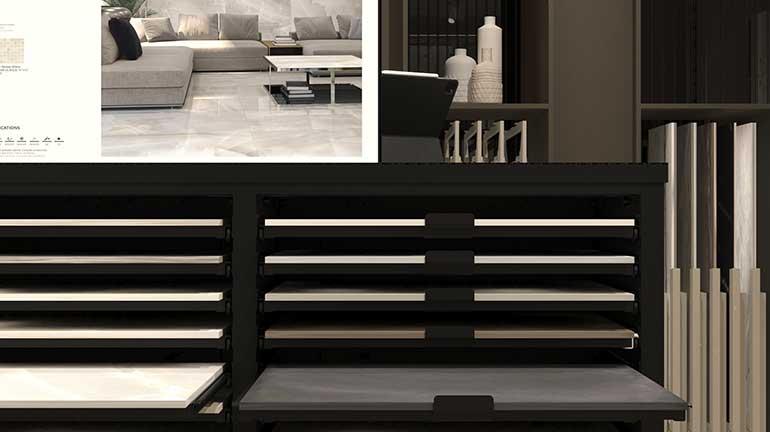 The launch of I.RIS forms part of the company's Do It Now campaign to present a range of new systems that take ceramic display systems to the next level and meet the needs of today's changing market.
New display systems for large-format tiles
INSCA has developed several new display systems in response to the growing trend for large-format ceramic panels. These latest display systems embrace the unobtrusive design style of the Slimshow series, so as to really showcase the beauty of large formats. "We have developed a range of display systems with a deliberately understated design style, so as to focus all the customer's attention on the product on display; and we've done this without any compromise on the safety, solidity or support of the panels," explains Pascual Ibáñez, Director of INSCA.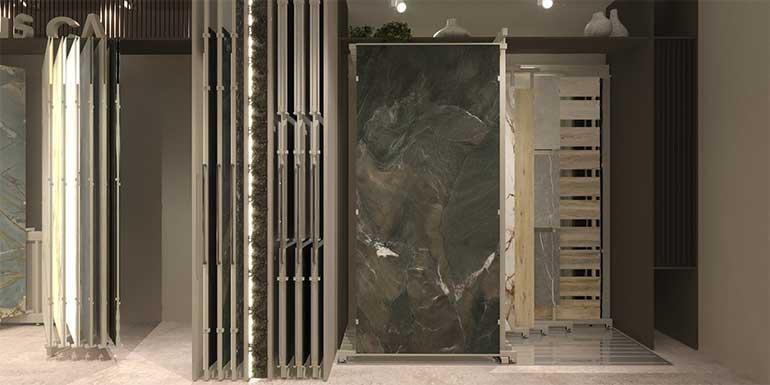 Multiple materials in a single display
Another new series that INSCA is unveiling at Cersaie is Multi Tiles, which is designed to display different materials, such as ceramic, parquet, laminate, marble and shower trays, all at the same time.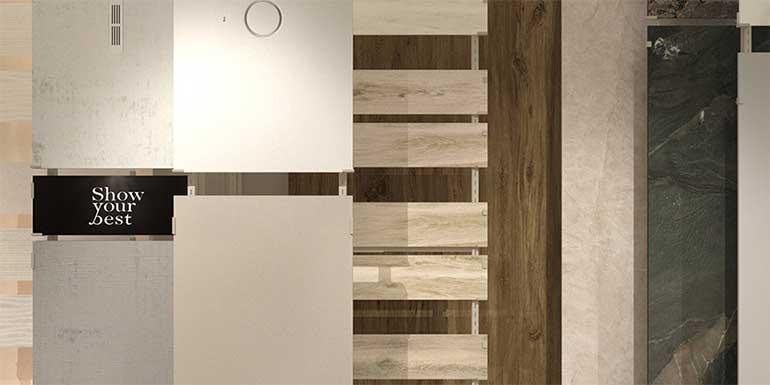 A new series of display systems for sanitaryware and bathroom furniture
The company is also presenting its new UP! series of display systems for sanitaryware and bathroom furniture. It draws inspiration from the industrial style with a contemporary touch, in keeping with the latest ceramic display furniture developed by the brand.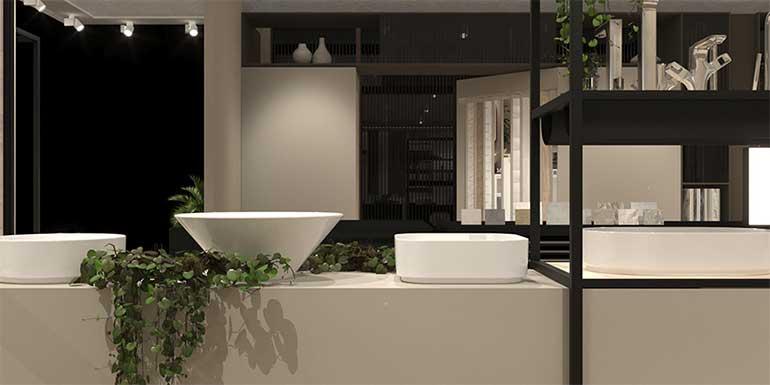 You can see all of these new releases at the INSCA stand, B12 C11, in Hall 28 at Cersaie. The stand is the perfect showcase for demonstrating how efficient a well-designed display can be, by offering a first-class purchasing experience even in less than 200m2.