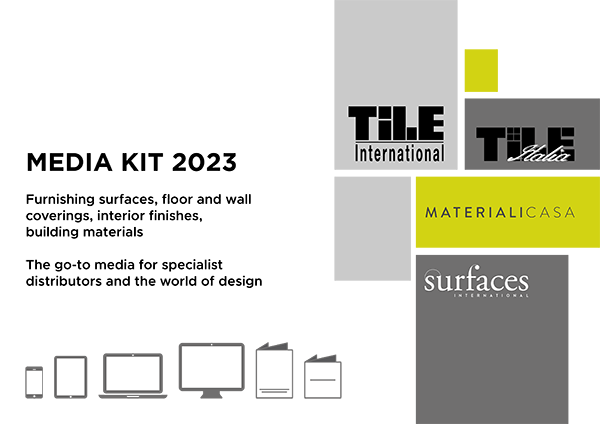 The global platform for communicating to the world of surfaces and interior design!
Discover how can your company be present on our media network on paper and online, with editorial content, ADVs and/or Advertorial!
Fill the form to request 2023 Media Kit
and an offer customized to your company or call us at no. +39 059 512 103!